Wall upholstery supplies for residential job
Do you have difficulties in finding wall upholstery supplies? You may ask yourself, do I have the correct products for my next project?
CleanEdgeSystem.com has the solution. We supply upholsterers, drapery workrooms, and installers. Our company has a simple track fitting in residential homes. And the hand tools for tucking the fabric.
Indeed, VETHOMAN has installed them for over three decades. Interior Designers are very happy with the result. In fact, they fit perfectely in modern interiors. Clients who wish to get wall upholstery with clean edges are just thrilled. In fact, more and more professionals are already using this special track in private homes.
What type of wall upholstery supplies?
Visit the following website at CleanEdgeSystem.com. You will learn about everything on clean edge track. Including all upholstery tools involved in the fitting of the fabric on a wall and ceilings too!
First, go to the shop page, there is a list of tracks and tools. Each product has a full description.
Then you may want to see some videos. View our upholstery tools in action like the track cutter.
Now, for those you like to see pictures of end result, go to the wall upholstery page where you will see project made these supplies.
Finally, you can request samples of tracks. As soon as we get the online form, we will send your samples along with a brochure.
Note that our company manufactures all tucking tools for the fabric installation. This means, we have stock and you will not find a sold out sign on this website. And, tracks are always in stock too.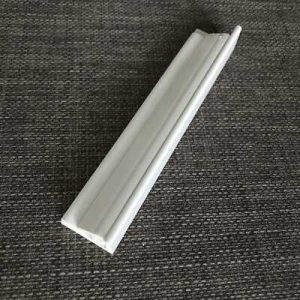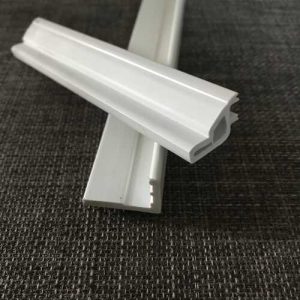 Fabric ceiling system
Fabric Ceiling System and Big Bracket
It is the perfect Duo for installing fabric on ceilings.
Mount the Big Bracket with the Big Boy Track to the perimeter of the ceiling, then tuck the fabric in the groove.
The system accepts and holds tight a variety of fabrics.
Also, if you combine a wide width fabrics, you will create a seamless finish to the ceiling. Ask for our special fabric in 197″ wide, just over 16 feet.
– Like all other tracks they are 94″ long.
– Projection once installed is ⅝".
– Both tracks are sold in equal quantity. You will receive 15 lengths of Big Bracket and 15 of Big Boy tracks.
– A total of 117 feet or 39 yards
Read more