Unique upholstery products for walls
This site presents wall upholstery products to use by professionals like drapery workrooms or upholstery businesses.
CleanEdgeSystem.com™ sells tracks and tools for the installation of fabric walls.
Some of you are not familiar with our fabric system yet. Do keep reading and you will find everything you need right here. An upholstery business interested in a track like CES or Big Boy, can ask for samples. Fill up the form or call us.
Clever products for a residential project
The common factor of the images or videos presented is fabric installation made in homes. Among the most popular upholstered rooms, the list of spaces includes bedrooms, powder rooms, dining rooms, corridors or libraries. Still, all rooms can receive fabric on the walls. The tracks are easy to handle and perform incredibly well in all situation in a home.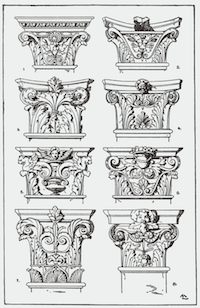 So why our supplies for fabric on walls are so popular in homes?
The reason is that this revolutionary track works with complex features found in a room; look at the image below.
Would you be able to install a standard track around these pilasters? I don't think so!
The fact is CES track is the solution around the fanciest moldings or millwork, real and faux wood beams too. You can do pilaster like this one. Also, CES fits very nicely on arch doors. I am sure that your upholstery business could benefit from this product.
What makes this track perform so well?
An important feature is it's size. Yes, CES is as slim as a quarter inch, easily cut and placed against moldings.
For example, below is an image of a deep molding on a mantel, and the fabric is a pale yellow on the wall.
Would you like to learn more, check out the track's details?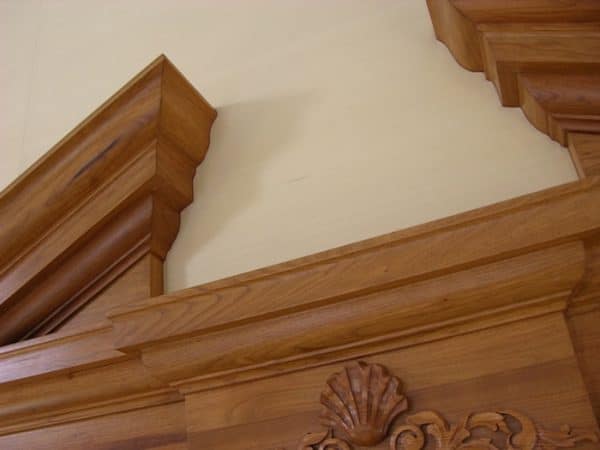 Once the fabric is on the wall, you will not add any decorative trimmings. For this reason, we call this installation clean edge wall upholstery.
Upholstery tools to use in clean edge finish.
To complete the job, we have professional upholstery tools for working with the tracks too. They perform extremely well on a job. The 5 stars item is our track cutter and of course a few special spatulas too. Remember to check the list of tools. May be add a tool kit which includes 6 pieces.
Last items are the compensation plates. They fit around electrical outlets and wall sconces. Save yourself some time on a job and use a compensation switch plate.
A traditional method: The improved slat
Now, for the upholstery business who prefer keeping an installation traditional, there is a very interesting new simple slat. Of course, this method has the fabric stapled to the slat. The result is a welt or braid is added for hiding staples. Over that flat braid, you can also add decorative nails. They do not split the track. Why don't you visit the Contour Wall System page?
Wall padding
Good news! Clean Edge System has launch a new product to put under the fabric. In fact that there are quite a few battings available on the web, but this item is custom-made to fit with our tracks. LOFTY is wider and thicker than others. So, customers are now getting the tracks and padding at the same time.
In short to view all products for wall upholstery browse through the shop page. Everything is there to complete a wall upholstery job in homes.
These supplies are product to use by wall upholstery businesses in all states. Do you still need help, never hesitate to contact us?