Upholstery supply for workrooms
Our company specializes in upholstery supply for installing wall upholstery in residential interiors. It includes the fitting system, the wall padding, the tucking tools and small items.  We welcome drapery workroom and others.
VETHOMAN's tracks are very different from other brands.
For example, architectural or complex molding brings serious challenges. Our main track works around this type of framings without any problems.
Therefore they are well adapted to fit in a house. Moreover we have used them in many rooms on walls and ceilings too for over 2 decades.
Online Upholstery supply and tools
It is Good news for professionals like yourself because are able to see our wall upholstery supplies online. And to buy everything you need at the same place.
Installers and upholsterers will find what is needed to complete an installation from start to finish. These products are design by professional for professional. We have a simple line of efficient wall upholstery track and tools.
Simple Tracks
Together we have 2 tracks. The choice of tracks depends upon the type of finish you like to achieve, with or without welt.
One makes clean edge wall upholstery. It is called CES track. The second is for traditional installation. We name it, Contour wall system. Then, pick your tools accordingly.
Special hand tools
After selecting the correct track, look for hand tools.
There is a really good track cutter and various shapes of tools for tucking the fabric.
Each item presented has a full description. And of course, we help you with installation. So, do not forget to view some of the videos.
When you are ready, call us with the list of items.
Last note.
To conclude CleanEdgeSystem.com is a website dedicated to wall upholstery supply to drapery workroom and upholsterers.
You may not know them yet but we guaranty that you will enjoy using our famous clean edge system track. This product is slim and simple to use everywhere in a home. We make available to you tutorial videos for installing them at your clients' residence. Take a few hours to practice and you'll see.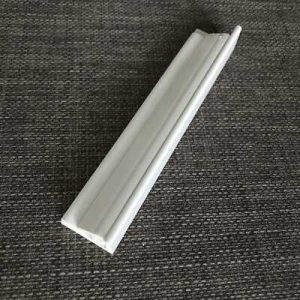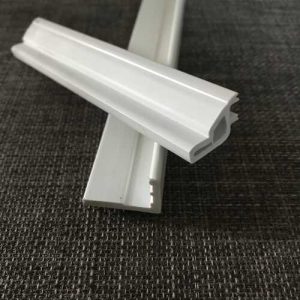 Fabric ceiling system
Fabric Ceiling System and Big Bracket
It is the perfect Duo for installing fabric on ceilings.
Mount the Big Bracket with the Big Boy Track to the perimeter of the ceiling, then tuck the fabric in the groove.
The system accepts and holds tight a variety of fabrics.
Also, if you combine a wide width fabrics, you will create a seamless finish to the ceiling. Ask for our special fabric in 197″ wide, just over 16 feet.
– Like all other tracks they are 94″ long.
– Projection once installed is ⅝".
– Both tracks are sold in equal quantity. You will receive 15 lengths of Big Bracket and 15 of Big Boy tracks.
– A total of 117 feet or 39 yards
Read more